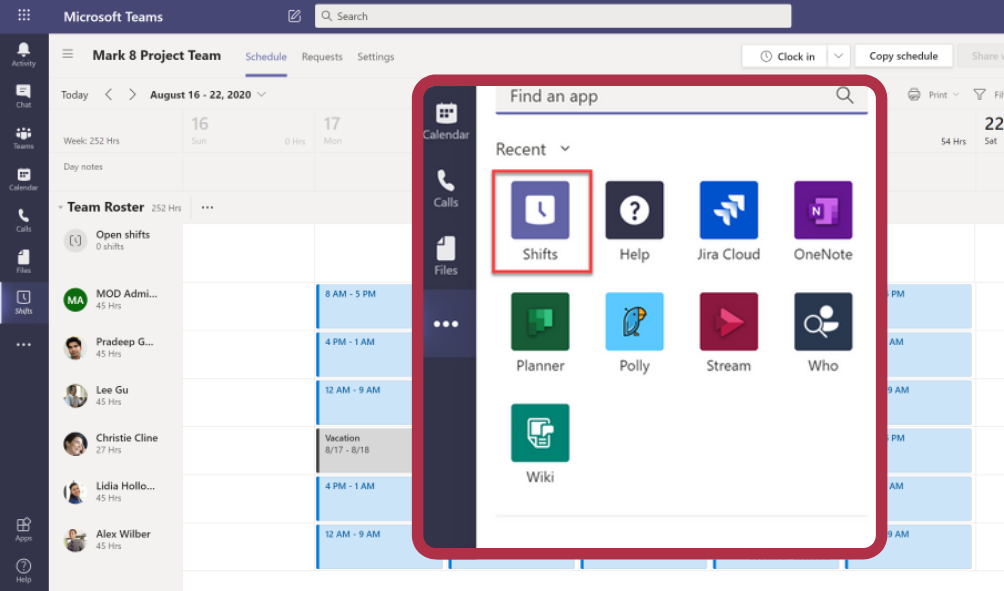 08 May

What is Shifts for Teams?

Shifts is a schedule management application in Microsoft Teams that helps you create, update, and manage schedules for your team. Shifts is enabled by default for all Teams users in your organization. You can add Shifts app to your Teams menu by clicking on the ellipses (…) and select Shifts from the app list.
The first step to get started in Shifts is to populate schedules for your team. You can either create a schedule from scratch (create for yourself or on behalf of your team members) or import an existing one from Excel. In terms of permission, you need to be an Owner of the team to create the schedule. The schedules will not be visible to your team members until you publish it by clicking "Share with team" button.
Here is an example of how a Shifts schedule looks like. If you're an owner of multiple teams, you can toggle between different Shifts schedules to manage them.
Prerequisites:
User account or Service Principal with Azure Sentinel Responder role
Setup Shifts schedule
User account with Owner role in Microsoft Teams
User account or Service Principal with Log Analytics Reader role
An O365 account to be used to send email notification.