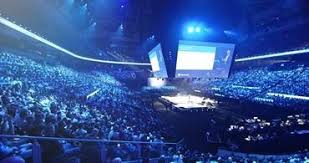 14 Jul

Microsoft New Paradigm for Success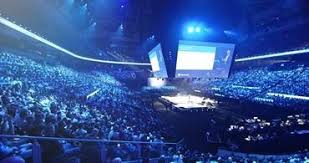 Microsoft held one of its largest events this week; the partner conference Inspire in Washington D.C. with more than 17,000 attendees. It is exciting to hear directly from Microsoft the latest news and what Microsoft is up to for the next fiscal year plan that started in July. The two highlights to me are Artificial Intelligence (AI) and Cybersecurity. These are the two areas of growth that will be the core stone of transforming cloud computing and at the forefront everything, Microsoft is working on.
There were people from 140 countries, according to Microsoft, these partners employ 17 million people around the globe. 64,000 company partners have cloud solutions as one of their core competency.
Digital Transformation was the theme of the conference, rooted in the mission of "Empower every person and every organization on the planet to achieve more,"
Satya Nadella called on partners to focus on customer success, understanding their business objectives and build solutions that address their needs of activities rather than focus on product and features.
Microsoft elaborated on the new paradigm described as Intelligent-Cloud / Intelligent-Edge defined by three key characteristics:
Multi-Device and Multi-Sense: Speaks to the fact that users today interact with the same data through different devices and input mechanisms. Users will not be bound to a single device regarding your computing experience. This perspective will provide a much richer experience for the end users.
Artificial Intelligence: The infusion of AI will mark the next generation of a software solution. As an example, the idea that an autonomous car will generate the equivalent of 4Gb of data per second is stunning. AI is the answer to our ability to compute all this information. AI provides the computational power to reason over all this rich data produced by devices in every home, factories, offices, cars, hospitals and more on the planet.
Serverless: It is a new frontier for how we develop, distribute and manage applications. Containers, Microservices, serverless are some of the technologies that will allow the development of solutions that comply with this new paradigm.
These three shifts are going to define the era of intelligent-cloud and intelligent-edge. The opportunity lies in the idea that in the future, every product, every service will have digital cogs associated with it. We are no longer building software solutions to support our client's product and services, but the idea is that the services or products in itself are digital.
Microsoft bets on the notion that addressing these 4 Digital Outcomes, (Empower Employees, Engage Customers, Optimize Operations and Transform Products) by industry, by geography, is the recipe for success and be part of a digital transformation era:
These Digital Outcomes will serve as the foundation to address four solutions areas: Modern Workplace, Business Applications, Application & Infrastructure and Data & AI. These four solution areas will act as ingredients to the four digital outcomes Microsoft wants to drive:
Modern Workplace is top of mind for every leader, empowering employees, partners, and customers to interact and work seamlessly with each other is a key priority for every leader in any organization. Demographics, skillset requirements, how teams work, communicate and collaborate is changing; the ability to adapt and respond to these changes is going to be crucial in the new digital era.
Business Applications is about bringing all the systems into one integrated framework. How information gets infused, stored, shared is going to shape the possibilities of any organization in the world to evolve, continue to be relevant while providing their services and products.
Application & Infrastructure is changing, not only because the direction now is the cloud, but the security of these requests & infrastructure is going to be essential moving forward. Work on making sure that an intrusion in one place does not propagate to the rest of your infrastructure, or make certain personal information of employees and customers alike are not leaked is going to be at the top of mind of everything we do.
Data & AI opens up possibilities never imaged before. The future is AI, and it is going be the foundation of any services. The ability to collect, analyze, reason and deliver value to the customer based on the data that was collected is going to be paramount to any business in the future, whether you are in the high-tech business or not.
Aspiring to continue being the market leader in work productivity and with the idea of promoting a modern workplace in mind, Microsoft announced the release of a new software package for business and enterprises, the Microsoft 365. Microsoft 365 is a bundle that incorporates Office 365, Windows 10 and Enterprise Mobility + Security Suite (EMS). We are all familiar with Office and Windows, but now it is time to understand better what it means to setup a secure environment based on your business requirements, this is what EMS brings to the table now that it is incorporated as one solution in the Microsoft 365 package. It will be available as two offerings, once for Business (geared to small and medium size business) and one of the Enterprises (oriented on enterprises with 300 people or more).
The new offering wants to facilitate creativity and teamwork in the work environment while maintaining it straightforward and secure.
I hope this summarizes pretty much everything Satya conveyed in his key note at Microsoft Inspire.