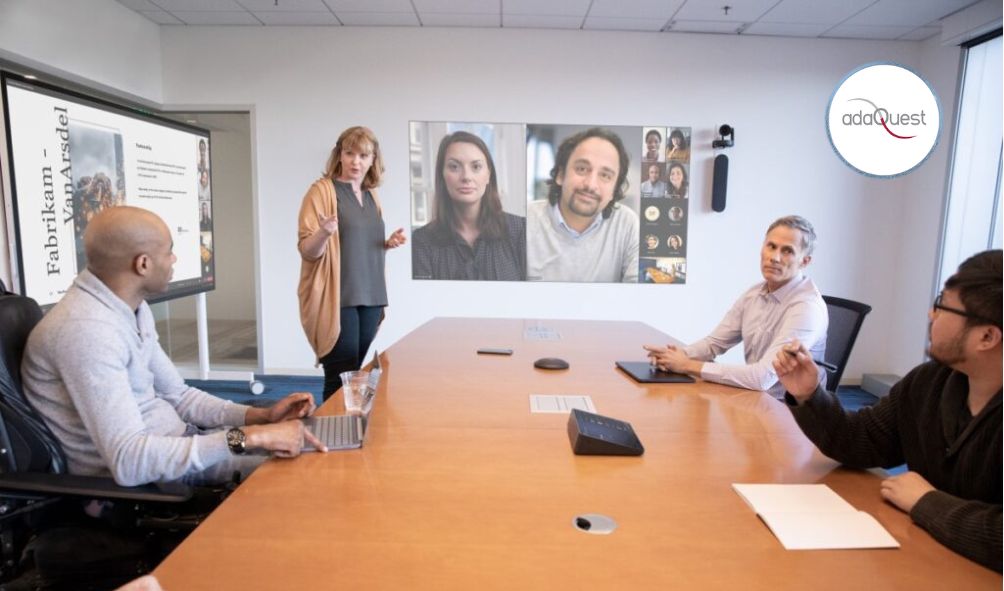 26 Aug

Enable Q&A in Teams Meetings via Meeting Options

Teams meetings organizers can soon set up Q&A in their meetings via Meeting Options. Q&A is perfect for large or structured meetings – such as trainings, town hall, all hands and more.

This message is associated with Microsoft 365 Roadmap ID 97020

When this will happen:

We expect to start rolling out in mid-July and expect to complete rollout by late July.

How this will affect your organization:

Meeting Organizers and Co-organizers can enable Q&A in their meetings through Meeting Options. They can toggle "Enable Q&A" to yes to enable structured conversations in their meeting. When Q&A is enabled, meeting attendees can join their Teams meeting, click the Q&A icon, and ask questions and engage in the discussion.
Moderators can choose to enable moderation to review questions before they are published live.
With Q&A available to enable through Meeting Options, the Q&A app in the Teams App Store will be removed in August.
Going forward, meeting organizers and co-organizers must use Meeting Options to enable Q&A in their meetings. If there are existing meetings where Q&A was added from the Teams App Store, please remove the Q&A app and switch to using Q&A enabled through Meeting Options. Not using Meeting Options to enable Q&A will result in two Q&A icons showing in the meeting with instructions on how to remove the Q&A app that was added from the Teams App Store.
Note: There is no data lost when switching Q&A from the Teams App Store to enabling via Meeting Options. All questions, conversations, comments, etc. will continue to be available in the Q&A experience enabled via Meeting Options.
What you need to do to prepare:
Please inform Meeting Organizers at your organization, who have added the Q&A app via the App Store, to remove the Q&A app from their meetings and only enable Q&A through Meeting Options using these instructions.
Your organization may have requirements to limit which organizers can enable Q&A. You can use PowerShell to manage which organizers can enable Q&A. Please note that the controls to manage the Q&A policy in the Teams admin center is coming in late-July.<?p>
_