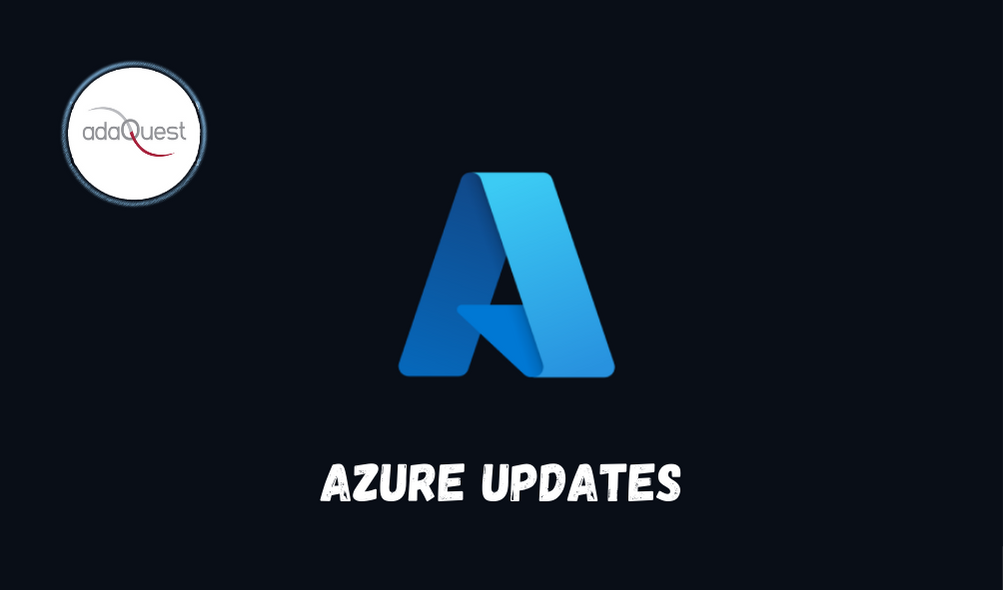 05 Dec

Azure Updates – November 29-December 03 2021

Get the latest updates on Azure products and features to meet your cloud investment needs.

Application Gateway now supports wildcard characters for multi-site listeners.

Azure VPN Gateway NAT (Network Address Translation) can be used to connect on-premises networks or branch offices to an Azure virtual network with overlapping IP addresses.

Azure IoT Central now supports System Assigned Managed Identity allowing you to configure secure data exports.

This update allows the ability for you to transform device data in IoT Central into your preferred structure and export that transformed data to an external destination.

New HDInsight API adds new networking and availability features that help you build more resilient and secure networks.

Strengthen your business continuity and disaster recovery plan with geo-redundant backup and restore for Flexible Server on Azure Database for PostgreSQL, a managed service running the open source Postgres database.

You can now generate high scale load with ease and integrate it into existing CI/CD workflows.

Use the Flexible Server deployment option allowing better control, flexibility, zone-redundant high availability, and cost optimization on Azure Database for PostgreSQL, a managed service running the open source PostgreSQL database.

With Azure NetApp Files application volume group (AVG) for SAP HANA, you are able to deploy all volumes required to install and operate an SAP HANA system according to best practices.

Through updates to Network Watcher Diagnostic tools, you now have the ability to view and evaluate AVNM security rules in addition to the existing support of NSG security rules.

Execute high-volume SMS campaigns in seconds with easy, automated short code functionality.

AKS now handles the routine task of node image upgrade for you.

You no longer need to monitor and manually rotate non-CA certificates on the AKS control .plane and agent nodes for compliance or policy reasons.

Disable local accounts for AKS cluster and use AAD only for more secure cluster access.

Azure Monitor logs is announcing a new capability to collect audit logs about query execution.

We are enhancing the preview of alert processing rules with capabilities for richer at-scale management.

SQL Server IaaS Agent extension license management capabilities are now available for Ubuntu Linux virtual machines.

SQL Server IaaS Agent extension can now be upgraded to full mode from lightweight mode without any service disruptions.

A new experience based on Google's "HEART framework" helps you measure product effectiveness.

Create an Azure Files share to store FSLogix profiles and configure it to support Azure AD authentication.